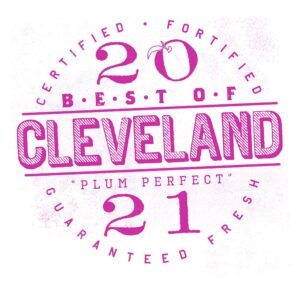 We are both thrilled and humbled to have been nominated for two categories in Cleveland Scene's Best of Cleveland campaign.
It's no secret that we would not have made these lists if it weren't for each and every one of our generous guests, loyal supporters, and incredible team members. We can't thank you enough for the love you give us each and every day.
Related: Aladdin's wins Best Mediterranean/Middle Eastern Restaurant in 614's ColumBEST campaign
Aladdin's has been nominated as Best Middle Eastern Restaurant as well as the Best Local Chain. We're named among some of the greatest people and places in the greater Cleveland area, both in our categories and beyond.
To vote, please click here. You will be prompted to give your name and email address in order to participate in the voting. You do not have to vote in every category; but you must answer at least 10 of the questions to be counted.
Cleveland Scene's Best of Cleveland campaign is an annual occurrence where the magazine gives the community a chance to share who they think qualify as the best in the city.
Voting is open through September 15th, and winners will be announced in their September 22nd issue.
Thank you for your vote; it means the world to us!