How can I purchase a gift card if I don't live near an Aladdin's Eatery?
Purchasing a gift card online is easy! You can purchase it for yourself or send it to a friend or loved one. To purchase a gift card, please click here.
How can I check my gift card balance?
You can check your gift card balance here.
Is there an Aladdin's Eatery restaurant near me?
Check our locations to find out! Enter your zip code or share your current location to find a list of restaurants near you.
How can I see a menu with prices?
Carry-out and catering menus with price information are available for download here. Please note that prices may vary slightly by location.
Do you take reservations?
We do not take reservations.
Is your falafel vegan?
Yes, our falafel patties are vegan! They are served with our delicious Tahini Lemon Dressing which is also vegan!
Is your meat halal?
Meat supplied to Aladdin's Eatery is not certified halal.
Can I buy your hot sauce in a larger quantity?
Absolutely! Our hot sauce and garlic sauce, as well as all of our homemade dressings, are available for sale in 12oz containers. Ask about them during your next visit!
How do I request a sponsorship or donation?
We are happy to do what we can to help local non-profit organizations. Please contact the manager of your local Aladdin's Eatery or fill out our contact form with your request.
Get in touch with us
If you'd like to contact us, ask a question, or provide feedback on a recent visit to an Aladdin's Eatery restaurant, please feel free to contact form.
Contact Us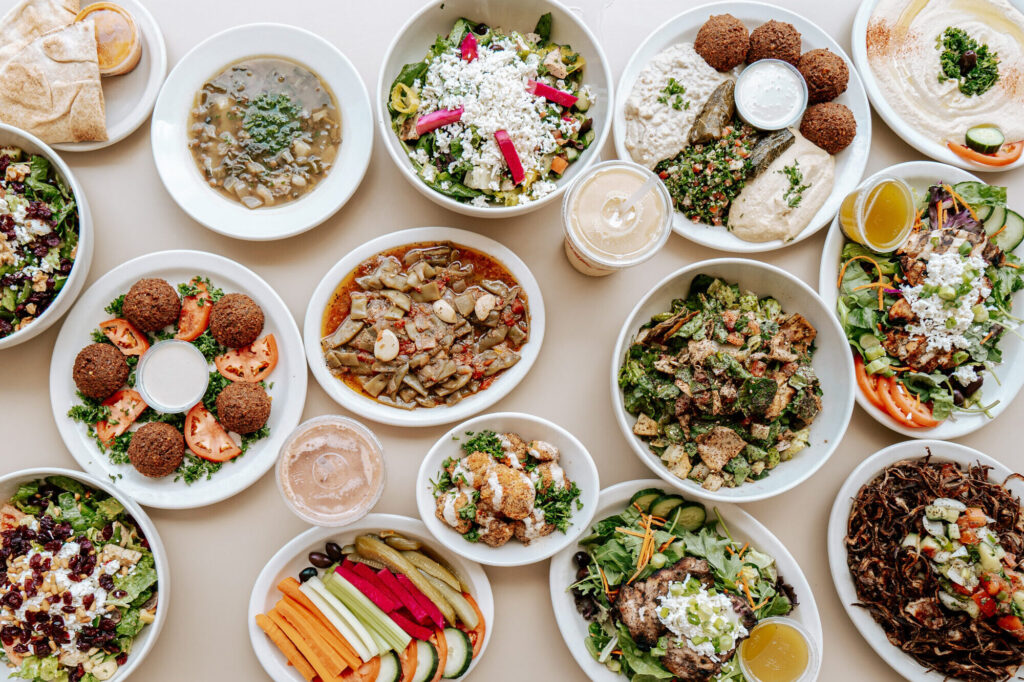 Sign up for our newsletter for exclusive offers and updates.
By subscribing to the Aladdin's Eatery newsletter you agree to our
Privacy Policy
.