If you follow us on social media, you've heard that our teams have been incredibly busy renovating some of our Cleveland restaurants.
Back in April 2021, we began work at our Independence, OH Aladdin's. We finished up in May and couldn't be more in love with the new style. Though we temporarily closed our dining room for renovations, the restaurant's dining area is now open for guests to come in and enjoy.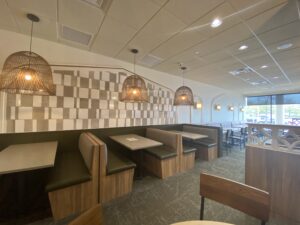 As soon as construction was finished in Independence, our team picked up their tools and headed a bit further east to Cleveland Heights. Similar to before, the dining room closed temporarily but, as of June 22nd, 2021, opened back up to serve guests for both dine-in and carry-out.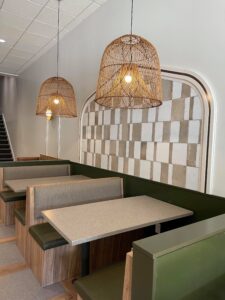 Next up is our flagship restaurant, Lakewood! As of last week, mid-June 2021, the Lakewood Aladdin's dining room will be currently closed for their turn getting renovated. We're especially excited for this one since we first opened the Lakewood Aladdin's in 1994! Sure, we've had some changes made over the past couple of decades, but it is always fun to see our first store grow with the community.
While Lakewood Aladdin's is being renovated and the dining room is temporarily closed, guests are still invited to order carry-out online or by phone and are still able to order via DoorDash. The restaurant is located just minutes away from the beautiful Lakewood Park, so we suggest grabbing carry-out and eating there to enjoy the sunshine and views of Lake Erie! The Westlake/Crocker Park Aladdin's is also a short drive west, so if you're looking for a dine-in Aladdin's experience, you don't have to go too far! This post will be updated as soon as we're ready to welcome guests back to the dining room at Lakewood Aladdin's.
We're so excited to welcome our guests back to all three newly-renovated Cleveland restaurants! Please let us know what you think of all the updates after your next visit.