Aladdin's was featured on Fox 8's New Day Cleveland to highlight meatless options guests can enjoy on Lenten Fridays and beyond! Amy from our Middleburg Hts. restaurant chatted with New Day Cleveland's David about just some of our deliciously mouthwatering options.
Click here to watch Amy on New Day Cleveland!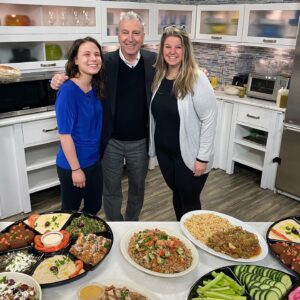 Our menu has more than 40 meatless options with something for every palate. Amy showed off favorites like hummus and baba, and also introduced David to dishes like Loubie and Jasmine's Favorite with tuna. She emphasized the fact that even though most may think that meatless dishes aren't filling, that's not even close to the truth!
Check out our menu's meatless options here.
Thank you to David, Stacy and the whole New Day Cleveland team for this opportunity. Huge shoutout to Amy for nailing her interview, and to Rana for once again making an absolutely fabulous spread of Aladdin's food.