Every year, our friends at 614 host ColumBEST, an online voting poll where readers and Columbus residents vote on all their favorite places around the city. We are thrilled to say Aladdin's has been named the Best Mediterranean / Middle Eastern Restaurant in Columbus in this year's campaign!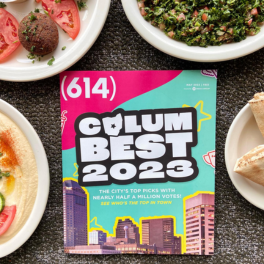 Thank you so much to our loyal supporters in and around the 614 – we LOVE calling Columbus home.
To see all the winners, please click here. 
A Bit of History
We've been calling Columbus home for more than two decades, with our first 614-area restaurant opening in Clintonville in the 90s. Just last year, we opened our fifth Columbus restaurant in the New Albany/Westerville area.
Where should we open our doors next?