Aladdin's New Albany is now open — and we couldn't be more excited!
While we've called Columbus home for nearly 25 years, we're especially excited to open our doors in New Albany.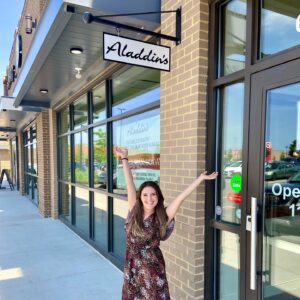 "We have felt more than welcome in the Columbus area since we opened our doors in Clintonville in 1998," said Fady Chamoun, founder of Aladdin's. "We're excited to continue serving fresh, healthy, and delicious Lebanese cuisine to our neighbors and are looking forward to being a part of New Albany's community."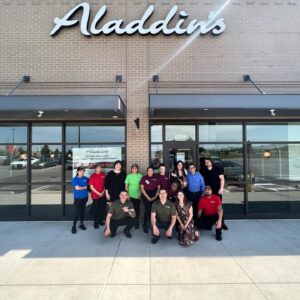 With four other Columbus-area locations in Clintonville, Powell, Worthington, and Grandview, we're certainly no strangers to the 614.
"When we're looking for new places to call home, we always look at ones that are more than just cities – we look for communities," he said. "From the businesses that could be potential neighbors to the residents who we're excited to serve, all of that goes into our decision to build. Hamilton Quarter introduced itself to us as a bustling center of a community that had everything we're always looking for."
Aladdin's New Albany is located at 6284 E Dublin Granville Road, near Target and the recently opened Crumbl Cookies. We serve a Lebanese-American cuisine with a menu filled with vegetarian, vegan, gluten-free, nut-free, and protein-packed options to meet most dietary needs. Learn more here.